The long Labor Day Weekend often feels like a last hurrah for summer, but celebrating with Bumbershoot Music Festival in Seattle is always a fun way to transition into fall with a bang. I went this year with Angry Orchard, one of my go-to refreshing drinks for summers and music festivals. Read more for my recap of the weekend and favorite shows!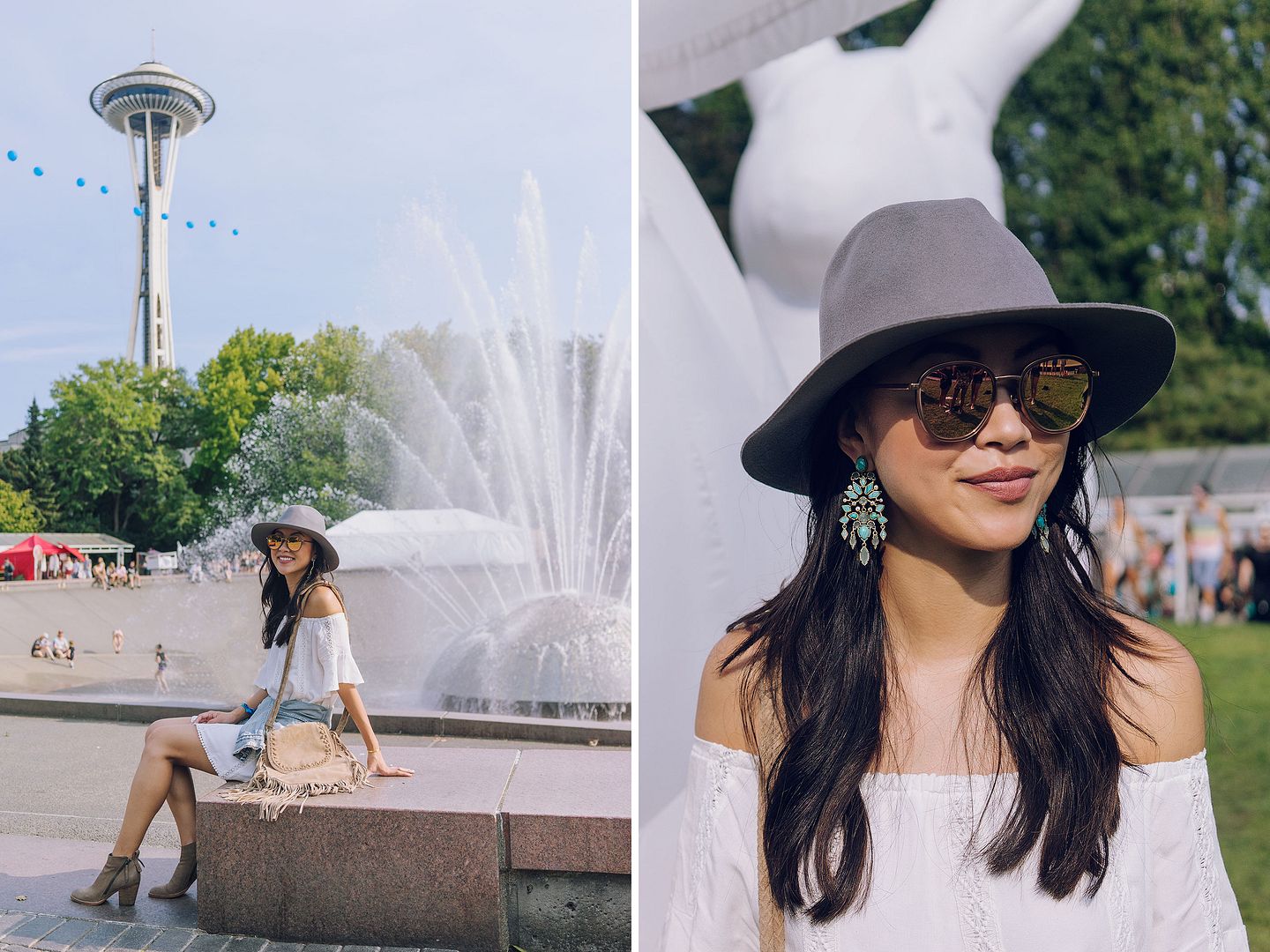 The first day of Bumbershoot was on Friday, so we went to Seattle Center after work and headed straight in to grab a bite and drink. We've been to lots of music festivals, and I have to say that Bumbershoot has one of the best food and beverage offerings ever.
Food trucks are near Memorial Stadium, the main stage, where you can get anything from foot-long corn dogs (I know this because we got one…) to green juice (necessary detox from this weekend). There is also the Armory, a mainstay at Seattle Center, that houses Skillet, MOD Pizza, and more.
My favorite this year was B-Eats, a cute, tented outdoor area offering food from local restaurants. We ordered Korean fried chicken and a katsu sandwich along with Angry Orchard Easy Apple hard cider — it's light, refreshing, and easy-to-drink, making it a perfect chill summer beverage. Throughout the day, we'd switch to Angry Orchard Crisp Apple hard cider, which is like biting into a fresh apple but a little more fun haha.
This year, Bumbershoot fenced off 21+ areas, but many of them still had stage views, so we just sipped, lounged in the sun, and listened to live music — a pretty lovely long weekend, if you ask me. We got to see artists like Big Sean, Flume, Vince Staples… but my favorite was, of course, Seattle-natives ODESZA, who epically closed out the last evening on Sunday with fireworks and confetti and a live drumline.
This post is sponsored by Angry Orchard. Thank you for supporting companies
that make Hey Pretty Thing possible! All photography, writing, and opinions are my own.
SaveSaveSaveSave