I've been using Tide laundry detergent for decades, so I was really excited at the release of their new Purclean product. Purclean is natural and environmentally-friendly, yet it's also effective at washing my clothes and sheets, which is what we've come to depend on from Tide. I'm using the Honey Lavender scent because I love how it smells so calming and soothing, but the Unscented product would be great for those with more sensitive skin.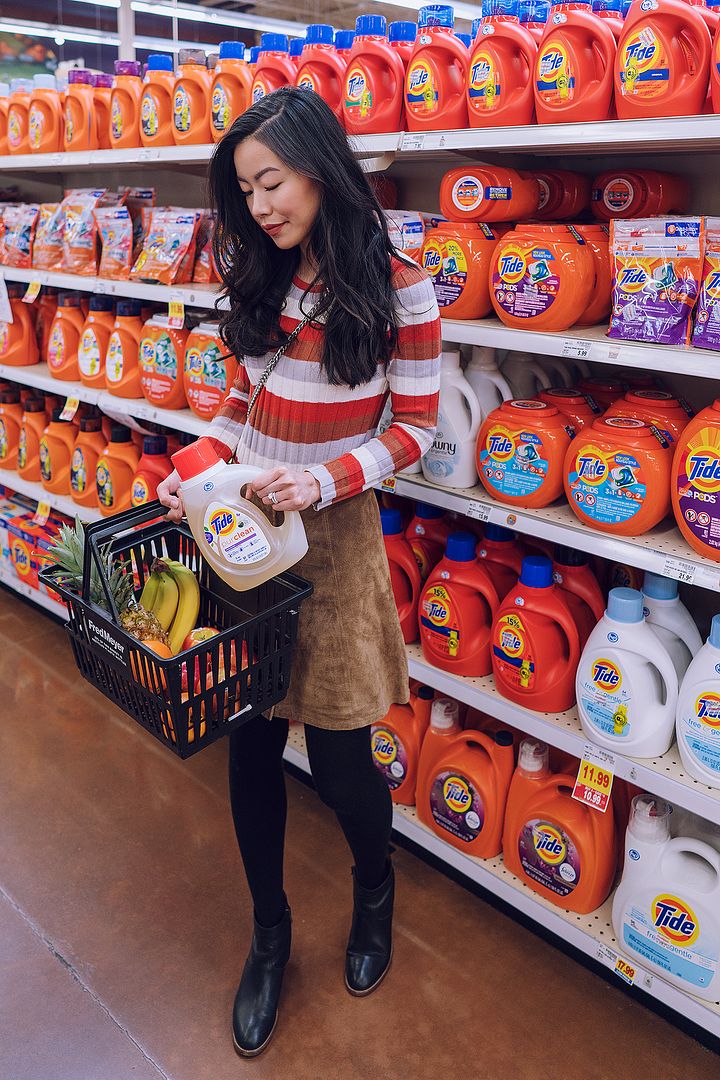 I went by my local Fred Meyer to purchase the Tide Purclean. For $3 off the product, you can visit the Tide demonstration table at Seattle Fred Meyer locations every weekend through the end of September.
This post is sponsored by Tide Purclean. Thank you for supporting companies
that make Hey Pretty Thing possible! All photography, writing, and opinions are my own.